Singapore's total employment contracted dramatically, and retrenchment doubled as earlier warnings that the COVID-19 coronavirus pandemic will severely impact the economy and labour market started introduction in job numbers. As the singapore jobs
economy came to a standstill during the lockdown from April 7 to June 1 to stop the spread of the virus, total employment within the Q2 covering that period saw the biggest quarterly plunge ever because of the pandemic took a toll on jobs.
Last week, the Singapore Manpower Research and Statistics Department of the Ministry of Manpower (MOM) released preliminary estimates which showed, when comparing Q2 with Q1, that total employment (excluding Foreign Domestic Workers or FDWs) contracted by 121,800, fourfold on top of that in Q1 2020. This brought the entire employment decline since the beginning of 2020 to 147,500.
Since then, with the COVID-19 infection rates stabilizing, Singapore has launched into a gradual reopening of its economy. Although some businesses including shops, cinemas, and restaurants have reopened, safe-distancing measures, capacity restrictions, and consumer concerns about their health mean that it'll take a while for business volume to succeed in pre-pandemic levels.
As expected, unemployment rose but remains below the peaks seen in previous downturns. the general per cent in June 2020 rose to 2.9 per cent from 2.4 per cent in March 2020. There was a complete of 90,500 unemployed citizens and residents in June 2020. Currently, no figures are available for unemployed foreigners. 6,700 workers were retrenched in Q2, much beyond the three,220 who lost their jobs in Q1.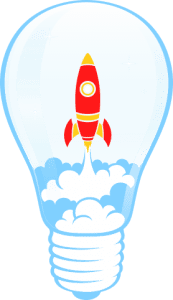 While retrenchments have now surpassed the high during SARS (severe acute respiratory syndrome) in 2003, it remained below the height observed within the global financial crisis in 2009. At the peak of the previous job crisis, 5,510 workers were made redundant during SARS in Q2, 2003, whereas in Q1, 2009, 12,760 people lost their jobs during the world financial meltdown. Singapore last experienced a significant economic downturn caused by a coronavirus induced respiratory disorder, SARS, between 2002 and 2003 where 238 people caught the infection and 33 people died.
However, the economic impact of COVID-19 has already proven to be more severe. All three broad sectors of the economy – manufacturing, services, and construction, saw an increase in retrenchments over the quarter. particular, retrenchments rose significantly in wholesale trade and transport equipment, reflecting a reduced demand in retail and travelling respectively. Similar all three sectors also experienced sharper employment contraction, especially within food and beverage services, retail trade, arts, entertainment and recreation, and education.
Manufacturing saw a lower employment contraction compared. These numbers came in after the island nation reported a pointy contraction in its second-quarter GDP this month, shrinking 41.2 per cent on a quarter-on-quarter basis, in step with flash estimates. "The external economic environment remains weak and a few countries are experiencing a second wave of infections. Conditions for travel-related sectors remain very challenging," the ministry statement noted. "Hence, softness within the labour market is probably going to stick with continued weakness in hiring and pressure on companies to retrench." An SGD92.9 billion (USD67.3 billion) fiscal stimulus, capable 19.2 per cent of GDP, has helped moderate the economic impact and decline engaged.